Special
Hier sind die Programm-Highlights zu finden, je nach Schwerpunkt aufgeteilt, einmal musikalisch ausgerichtetandererseits mit besonderen inhaltlichen Themen. Vielseitigkeit, Abwechslung und Entertainment sowie die Freude an Musik, Tanz und funktioneller Bewegung stehen bei diesen Kursen im Vordergrund. Die wichtigsten SPECIAL-Klassiker sind:
READY TO RUMBLE (Functional Boxing)
RAGE IN THE CAGE (Mixed Martial Arts Elements)
LET´S STICK TOGETHER (Broomsticks work)
FUNCTIONAL WOMAN (Contemporary female move)
SOLID GOLD WORKOUT (Disco style)80 ies + 90 ies SESSION (Back in the days)
LIQUID GROOVES (Move to the groove)
PLANET OF RYTHM (Beats, moves and melodies)
MOVEMENT CULTURE (It's about movement)
DO THE LOCOMOTION (Moving in all directions)
LET IT ROLL (Foam-Rollers in different function)
BALLS OF CONFUSION (Balls make your world round)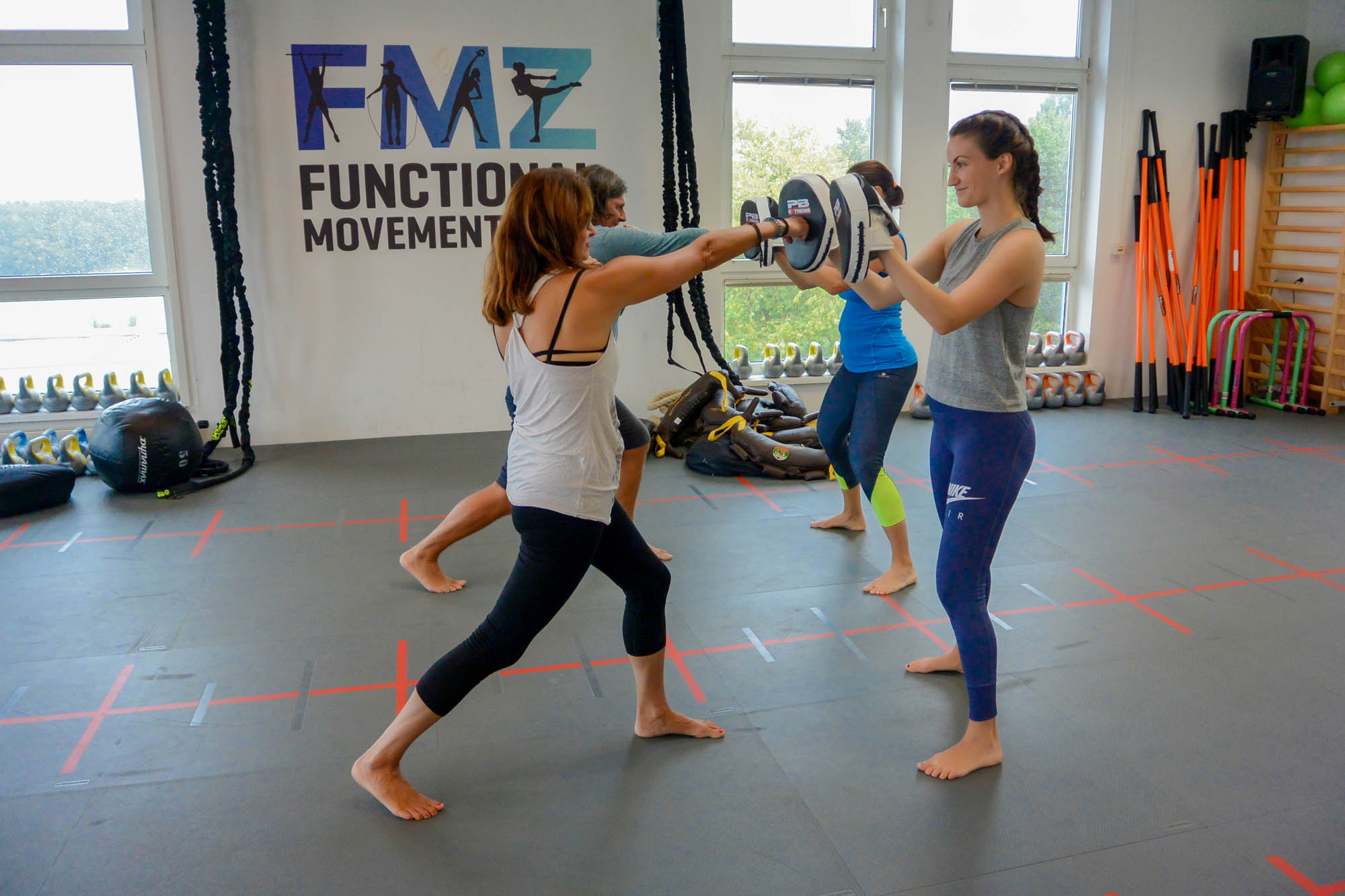 Nächste Termine
Bälle aller Größen, Farben und Gewichtsklassen bilden die Basis dieser abwechslungsreichen Einheit. Entdecke, was Du von Bällen lernen kannst, vor allem hinsichtlich Verbesserung der Bewegungskompetenz!
Fortbewegung im körperlichen Sinne ist das Thema in dieser Klasse. Krichend, auf allen Vieren, in der Rückenlage oder sonst noch irgendwie... Du wirst staunen, wie man sich durch den Raum bewegen kann, und es wird spürbar werden!
Egal ob Kräftigung, Mobility, Teamsport - Bänder in verschiedensten Variationen haben vielfältige Einsatzmöglichkeiten!